THE STORY OF THE REDS
A RESOURCE FOR LIVERPOOL FC VIDEO AUDIO BOOKS PRINTS & MORE
LATEST & UPCOMING RELEASES
LIVERPOOL FOOTBALL CLUB END OF SEASON REVIEW 2017/2018
DESCRIPTION
The 2017/18 season saw Liverpool FC light up the UEFA Champions League and strengthen its place in the Premier League's top four during the club's 125th anniversary year. A memorable FA Cup third round tie under the lights against local rivals Everton, a blistering performance against Manchester City at Anfield and two spell-binding 7-0 victories in Europe were just some of the highlights from an enthralling campaign. Propelled by a record-breaking season from new signing Mo Salah, Jurgen Klopp's frenetic brand of attacking football reached a new level, while Virgil Van Dijk's arrival from Southampton added style and steel to the defence. Featuring every game and every goal from all competitions, this is the complete record of Liverpool FC's 2017/18 season.
DETAILS
Narrator:
TBC
Production:
TBC
Duration:
mins
Year:
2017
Liverpool FC Season Review 2017/2018
DVD
Region: R2
Format: PAL
Discs: 1
Duration: mins
Lable: Spirit Ent. Ltd
Catalogue: SEL2084
EAN: 5060105725968
Release: 9th July 2018
FEATURE
Season Review 2017/2018 mins
LIVERPOOL FC - SEASON SUMMARY 2017/2018
PREMIER LEAGUE
4th
FA CUP
4th Round
LEAGUE CUP
3rd Round
UEFA CHAMPIONS LEAGUE
Runners-up
MANAGER
Jurgen Klopp
TOP GOALSCORER
Mohamed Salah 44
---
RED ODYSSEY
LIVERPOOL FC 1892-2017
Red Odyssey
Author: Jeff Goulding
Format: 320 Page Book
Publisher: Pitch Publishing
ISBN: 978-1785313875
Publication: 2nd April 2018
---
LFC 125 YEARS
OFFICIAL ANNIVERSARY BOOK 1892 - 2017
LFC 125 Years
Authors: Liverpool FC
Format: 464 Page Book
Publisher: Trinity Mirror
ISBN: 978-1910335772
Publication: 3rd Nov 2017
---
LIVERPOOL'S SOUND
KOP CHANTS AND THEIR ORIGINS
A journey through the history of Liverpool's unique and unrivalled songbook in this exclusive documentary.
DETAILS
Production: LFCTV
Duration: 59mins
Release: 9th Nov 2017

THIS IS LFCTV GO - Find out more about LFCTV GO

---
LIVERPOOL FC: MONTHLY
DIGITAL MAGAZINE EDITION

"Liverpool FC" is a must-read for all Reds' fans. With 100 pages of Liverpool news, views and exclusive features, it's one of the biggest monthly club publications of all Premier League clubs.
pocketmags
DEVICE: APPLE | ANDROID | AMAZON | WINDOWS | WINDOWS PHONE | PC & MAC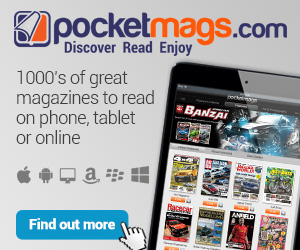 THIS IS ANFIELD: MATCHDAY PROGRAMME
DIGITAL MAGAZINE EDITION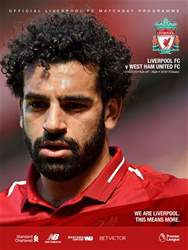 The highly collectable Liverpool FC matchday programme App ensures you will never miss out on any Anfield programmes - wherever you are in the world. You can purchase a year-long subscription which includes all Premier League and Cup games, or make a one-off purchase if you can't make it to the game. If you take out an annual subscription all programmes will be archived in newsstand, giving you instant access to a whole season of Liverpool action.
pocketmags
DEVICE: APPLE | ANDROID | AMAZON | WINDOWS | WINDOWS PHONE | PC & MAC
---