THE STORY OF THE REDS
LIVERPOOL FC VIDEO ON DEMAND
PRIDE IN THE SHIRT
THE HISTORY OF LIVERPOOL'S KIT
A documentary charting the history of Liverpool's kit.
DETAILS
Production: LFCTV
Duration: 22mins
Release: 17th July 2017

---
LUCAS
10 YEARS A RED
Watch the new feature-length documentary from LFCTV about Lucas Leiva's decade at Anfield.
DETAILS
Production: LFCTV
Duration: 48mins
Release: 2017

---
THIS IS ANFIELD
THE DOCUMENTARY
A feature-length documentary telling the story of the iconic home of the Reds from the beginning to the launch of the new main stand in August 2016.
DETAILS
Production: LFCTV
Duration: 48mins
Year: 2016

---
KLOPP'S
JOURNEY TO THE KOP
Chronicles the manager's incredible journey from Germany's Black Forest to the banks of the river Mersey.

DETAILS
Production: LFCTV
Duration: 48mins
Year: 2015

---
GERRARD
MY LIVERPOOL
The brilliant documentary about Steven Gerrard and his Liverpool career.

DETAILS
Production: LFCTV
Duration: 52mins
Year: 2015

---
EE-AYE-ADDIO
1965 AND ALL THAT
A special documentary celebrating 50 years since Liverpool's very first FA Cup victory.

DETAILS
Production: LFCTV
Duration: 73mins
Year: 2015

---
ONE NIGHT IN ISTANBUL
THE MOVIE
DESCRIPTION
A big screen adaptation of Nicky Allt's hit stage play about the exploits of a group of Liverpool Football Club fans at the UEFA Champions League 2005 final in Istanbul. Two down on their luck Liverpool cabbies, Tommy and Gerry, strike an unusual deal with a local gangster to take their sons on a trip of a lifetime, to watch their beloved football team play in one of the most legendary encounters in football history - the 2005 Champions League final in Istanbul between Liverpool FC and AC Milan. Hoping to use the trip as a chance to bond with their sons, big trouble awaits them in the form of two ruthless crooks and a bag of stolen cash. Liverpool are 3-0 down at half time and things couldn t be more desperate both on and off the pitch. Led by their legendary captain Steven Gerrard the boys in red are trying to launch the most amazing football comeback in history and Tommy is in deep water, being held hostage with no hope of escape. With the clock ticking and time running out, a miracle is needed fast. In the end a bit of faith and Gerry s lucky underpants may be the only thing that can get them and the cup back home in one piece!
FEATURING
Paul Barber as Gerry
Steven Waddington as Tommy
Lucien Laviscount as Joseph
Samantha Womack as Carmella Jones
Ingvar Eggert Sigurosson as Altan
Mark Womack Tony Fitz
Ozcan Ozdemir as Driver
Erkan Kolcak Kostendil as Undercover Kop
Fatih Ugurlu as Policeman
Terry O'Neill as Old Kopite
Mia Carragher as Blue Kid
Robbie Fowler as Himself

DETAILS
Director: James Marquand
Producer: Nicky Allt
Writer: Nicky Allt
Production: Big Ears Ent & Stray Dogs Films
Duration: 89mins
Year: 2014

---
PREMIER LEAGUE LEGENDS
ROBBIE FOWLER: LIVERPOOLS OWN
Robbie Fowler was one of the most naturally-gifted goal scorers to grace the Premier League. No wonder the Reds' fans nicknamed him "God"! During his two spells at Anfield with more than 180 goals for Liverpool ensure he will never be forgotten. As well as Fowler's insight, John Barnes and Jason McAteer add their thoughts on Robbie's Liverpool days, while Danny Mills recalls his impact at Leeds.
DETAILS
Production: The FA Limited
Duration: 26mins
Year: 2014

---
HILLSBOROUGH
ESPN 30 FOR 30
DETAILS
Director: Daniel Gordon
Production: VeryMuchSo Productions & ESPN Films
Duration: 101mins
Year: 2014

Original Broadcast: ESPN USA - 15th April 2014


---
SHANKLY - THE DOCUMENTARY
Marking the 100th anniversary of Bill Shankly's birth, a special tribute to the legendary manager.

DETAILS
Production: LFCTV
Duration: 16mins
Year: 2013

---
SHANKLY SPECIAL
A special tribute to the legendary manager Bill Shankly.

DETAILS
Production: LFCTV
Duration: 48mins
Year: 2013

---
THE FIRST KING OF THE KOP
ELISHA SCOTT
1893 - 1959

A documentary tribute to Elisha Scott

DETAILS
Production: LFCTV
Duration: 49mins
Year: 2013

---
CARRAGHER
THE DOCUMENTARY
A feature-length documentary on the career of Jamie Carragher.

DETAILS
Production: LFCTV
Duration: 83mins
Year: 2013

---
BEING: LIVERPOOL
THE LEGENDARY CLUB OPENS IT'S DOORS
DESCRIPTION
A documentary series that takes viewers deep inside the inner workings of one of sports' legendary franchises, Liverpool Football Club. Being: Liverpool represents the first time that a top Premier League football club has opened its doors to allow cameras to document what it takes to compete at the highest level.
EPISODES
Silver Shovel
On the Road
Anfield Calling
To Bleed Red
Walk On
Red Crusade
FEATURING
The Liverpool FC 2012/2013 Squad
Brendan Rodgers
Ian Ayre
John Henry
Tom Werner
George Septhon
Dave Kirby

LOCATIONS
Anfield Stadium, Liverpool, England
Melwood Training Ground, Liverpool, England
Various Locations Across Merseyside, England
The Hawthorns Stadium, West Bromwich ,England
Tynecastle Stadium, Edinburgh, Scotland
Fenway Park, Boston, USA
Rogers Center Stadium, Toronto, Canada

DETAILS
Narrator: Clive Owen
Production: Fox Soccer Channel
Duration: 264mins
Year: 2012

NOTES
Originally broadcast Sept/Oct 2012 on Fox Soccer USA,Sportsnet Canada and Channel 5 UK
Recorded July To Septmber 2012
6 X 44min episodes

---
GERRARD 600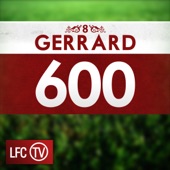 In November 2012 Steven Gerrard made his landmark 600th appearance for Liverpool Football Club and LFCTV produced this special documentary.
DETAILS
Production: LFCTV
Duration: 23mins
Year: 2012


---
PAISLEY: THE GREATEST
Watch a tribute to the late Great Bob Paisley OBE.

DETAILS
Production: LFCTV
Duration: 18mins
Year: 2012

---
WEMBLEY MEMORIES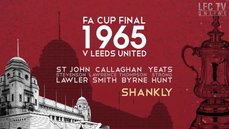 Relive some great moments with Wembley Memories from 1965 through to 1995.
Production: LFCTV
Duration: 48mins
Year: 2012

---
WILL
DESCRIPTION
Eleven-year-old Will Brennan is Liverpool FCs biggest fan. When his long-absent father, Gareth, briefly reappears with tickets to the 2005 Champions League Final in Istanbul, Will s dream of watching his beloved team in one of their biggest ever matches is about to come true. But not everyone wants Will to go... Will is forced to run away from school to keep his dream alive and sets out on his own on the adventure of a lifetime. Travelling across Europe to get to the match and see his Liverpool heroes, can he overcome the odds and live out his very own football fantasy?
FEATURING
Perry Eggleton as Will
Damian Lewis as Gareth
Bob Hoskins as Davey
Rebekah Staton as Nancy
Alice Krige as Sister Carmel
Neil Fitzmaurice as Fitzy
Joe Ferrara as Mustafa
Tracy Davies as Liverpool Fan
Mark Eggleton as Liverpool Fan
Kenny Dalglish as Himself
Steven Gerrard as Himself
Jamie Carragher as Himself
Clive Tyldesley as Himself

DETAILS
Director: Ellen Perry
Producer: Zack Anderson
Writers: Zack Anderson and Ellen Perry
Production: Galatafilm & Strangelove films
Duration: 98mins
Year: 2011


---
THE MAKING OF WILL
LFCTV is granted exclusive access at the making of the film Will.
Production: LFCTV
Duration: 37mins
Year: 2011